In order to encourage employees and expect a wonderful beginning, companies gave red envelopes to employees on the first working day after the Spring Festival in China.
As a tradition, Pony Ma, founder and CEO of Tencent, has given red envelopes to employees every year since the company was founded in 1998.
Apart from Tencent, other Internet companies, including Alibaba, Meituan.com, Xiaomi, Giant Interactive Group and smartphone maker ZUK, also presented red envelopes to their staff this year.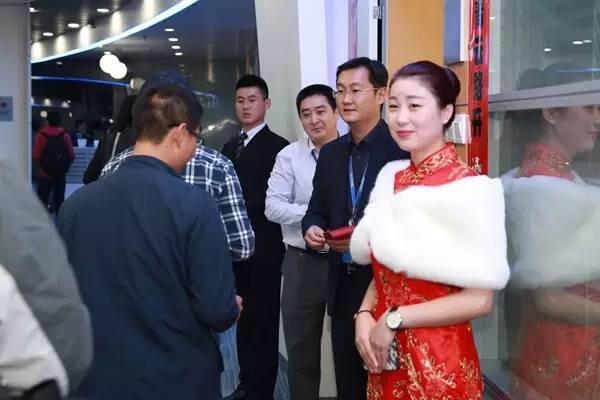 Pony Ma, founder and CEO of Tencent, gifts red envelopes to employees at the company's headquarters in Shenzhen, Guangdong province, Feb 15, 2016. The amount of money contained in the envelope varied from 20 to 100 yuan. Moreover, the company also gave 400 yuan ($61.28) digital red envelopes to every employee via WeChat and QQ. [Photo from Tencent's WeChat account]