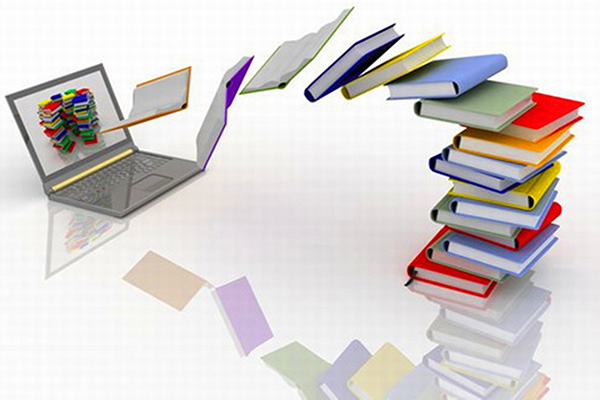 China has seen at least two online education startups spring up every day in the 12 months to the end of March last year. The market was worth. [Photo/Xinhua]
Education market will be transformed in the next five years, with 40 percent online and 60 percent offline
Like millions of Chinese university students, Li Hao has enrolled in all kinds of traditional tutoring classes to sharpen his English skills during vacations. But not this summer.
Li registered for online courses to prepare for a TOEFL, or Test of English as a Foreign Language, exam.
"Going online means a flexible schedule, affordable prices and more options," Li said.
Similar to a growing number of young Chinese, he is eschewing the rigid teaching style, fixed schedules and costs of bricks-and-mortar tuition in favor of massive open online courses (MOOCs).
During the past decade, soaring office rents and labor costs have challenged the traditional education model. Diverse learning needs, including smaller class sizes and tailored services, have propped up the online education industry.
But then, China's market will transform in the next three to five years, with "40 percent online and 60 percent offline", Yu Minhong, CEO of New Oriental Education & Technology Group, a listed company, has predicted.
Meanwhile, the government is building the Open University of China, enabling students to earn qualifications online, and the Ministry of Education is asking key universities to offer MOOCs supported by subsidies under the National Outline for Medium and Long-term Education Reform and Development (2010-2020).
According to the Report on the Diversification of China's Education Industry 2014 issued by Deloitte Touche Ltd, China has seen 2.3 online education startups spring up every day in the 12 months to the end of March last year. The market was worth 80 billion yuan ($12.57 billion) in 2014.
Since 2012, overseas online education providers, including Coursera, Udacity and Lynda, have gained momentum in China, while domestic platforms such as Netease Open Courses, Duobei.com and SmartStudy.com have jumped on the bandwagon.
Wei Xiaoliang worked as a tutor and a course manager in New Oriental for nine years. In 2014, he created SmartStudy.com and 20 former colleagues joined his company within a month.
Li Hao was a student and keen fan of Wei's courses in New Oriental, so he enrolled in his online TOEFL speaking and writing courses on SmartStudy.com.
Li now goes to SmartStudy's O2O learning center in Beijing. "I think it's better than facing a computer alone at home. The teaching supervisor follows my learning schedule and guides me," Li said.