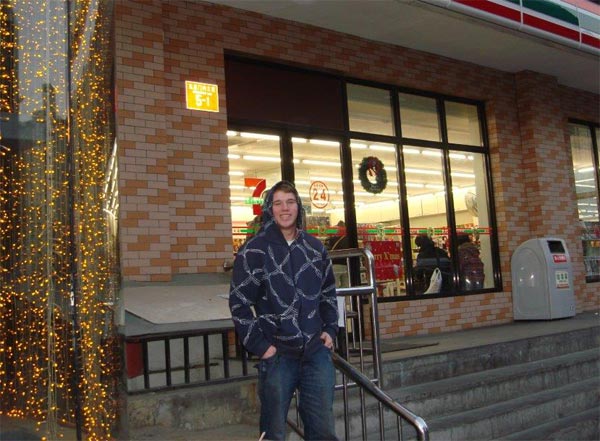 Mark Major, producer of the Plummet game in Beijing, Jan 10, 2015. [Photo/China Daily]
If laughing in the face of adversity is a definition of bravery then there is no doubting Mark Major's courage.
Seven years after the New Zealander fell down a 9-meter deep hole on Beijing's bustling Guijie, a street full of all types of restaurants, and broke his back, he has turned his near-death experience into a tongue-in-cheek mobile game.
"I was interning in Beijing at the time. One night, I was walking to my local 7-Eleven on the corner of Guijie and all of a sudden I found myself free falling," recounted Major, via Skype from his home in Wellington, New Zealand.
"About 7 meters down I crashed through a plank, which slowed me down. I believe to this day that the plank saved my life."
He was eventually hoisted out by firefighters and passersby, and taken to hospital where scans confirmed a broken back. He was not paralyzed, though he still suffers pain and upper body mobility has been impaired.
Misfortune of a far milder type occurred last year when he lost his job as an IT manager but in November he decided that rather than wallow in pity he would profit from his accident and unemployment.
He devised a game called Plummet, produced by his start-up company Broken Back Games, and it became available on Jan 10 for free download on Apple Inc's App Store.
In making the game, Major wanted to inspire others to not only overcome the twists of fate but also to realize their own entrepreneurial ambitions.
"It is not hard in today's world to build something like this," Major says, somewhat modestly. "All you need is inspiration, vision and tenacity."