As Chinese Lunar New Year celebrations approach, China's transport network will carry a record number of passengers during the upcoming chunyun, a peak travel period around Spring Festival.
Up to 2.8 billion trips, up 3.4 percent year-on-year, are expected to be made via roads, railways, air and waterways during the 40-day chunyun, which begins on Feb 4 and lasts until March 16, said the National Development and Reform Commission. It forecast that railways are expected to see the biggest rise of 10 percent in passenger trips during the period compared to other transport methods. Meanwhile, 47.5 million trips are predicted to be made by planes, up 8 percent year–on-year.
Chinese New Year celebrations, known as Spring Festival, which falls this year on Feb 19, are China's most important family holiday, with hundreds of millions of people heading for their hometowns to touch base with relatives and old friends. Let's take a look at some moving pictures during earlier chunyun.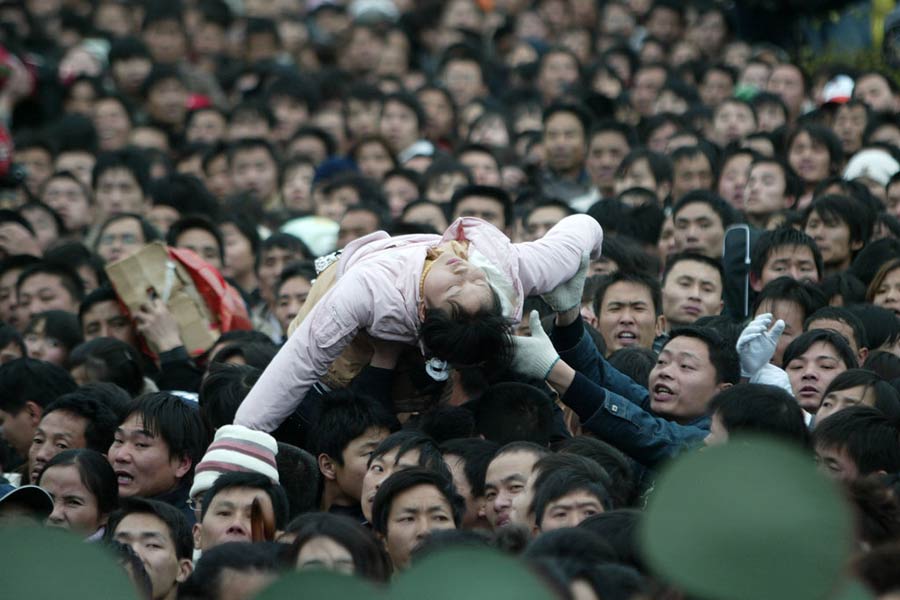 A passenger faints at the Guangzhou Railway Station, Jan 31, 2008. [Photo/CFP]