About 23.5 million cars were sold in China last year, an increase of 6.9 percent year-on-year, and about 19.7 million units were passenger cars, up 9.9 percent, according to a report released by China Association of Automobile Manufacturers on Monday.
The domestic brands passenger car registered a sales volume of 7.6 million units, up 4.1 percent. But the Chinese brands saw their market share drop 2.1 percentage points to 38.4 percent.
Let's have a look at the top 10 car maker groups by sales volume in 2014.
No 10
China Anhui Jianghuai Automobile Co
Sales volume: 464,700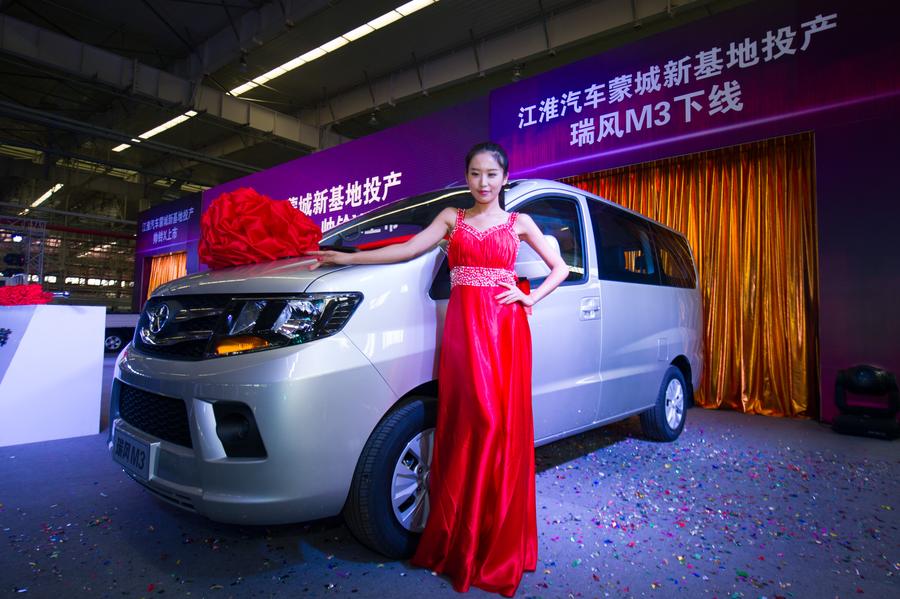 A Jianghuai Automobile Co's Refine M3 rolls off the line in Anhui province, Oct 28, 2014. [Photo / Xinhua]