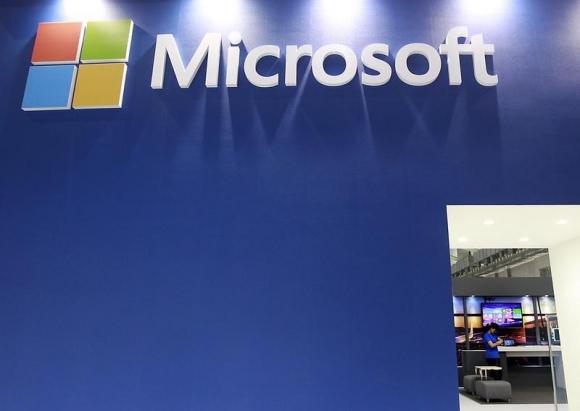 A employee stands in the Microsoft booth during the 2014 Computex exhibition at the TWTC Nangang exhibition hall in Taipei June 3, 2014. [Photo/Agencies]
Government officials' sudden visits on Monday to Microsoft Corp offices were likely the start of a monopoly probe, an analyst said.
The company's offices in Beijing, Shanghai, Guangzhou and Chengdu were inspected by the investigators from the State Administration for Industry and Commerce.
Microsoft declined to disclose further information about the visits. "We're happy to answer the government's questions," it said in an e-mail.
Wang Jingwen, an analyst at international research company Canalys, said: "Given the information I have at the moment, I think (a monopoly probe) is a highly possible answer to the unexpected visits."
The press office of SAIC said it is trying to confirm the report with its enforcement department.
If that is the case, Microsoft would be one of the biggest US companies to fall under the eye of Chinese regulators as they ramp up their oversight.
Nevertheless, the company has pushed forward with plans to release its Xbox One gaming console in China in September, forming distribution ties with wireless carrier China Telecom Corp and e-commerce company JD.com Inc.