For most university students in China, summer break usually means time to stay at home, play games, watch TV or participate in other entertaining activities.
However, unlike their peers, six university students from Jiangsu and Anhui provinces in China choose to work in a house-moving company in Nanjing city, capital of East China's Jiangsu province.
The work needs strong physical strength and it was a great challenge for them in the beginning, especially in hot summer days. Sometimes they have to carry household appliances weighing 100 kilograms up to seven floors without elevators.
The reason they opted for such a hard job, according to one student, is that they want to experience tough work instead of hanging out with friends during the summer break. They can earn $560 each month on average.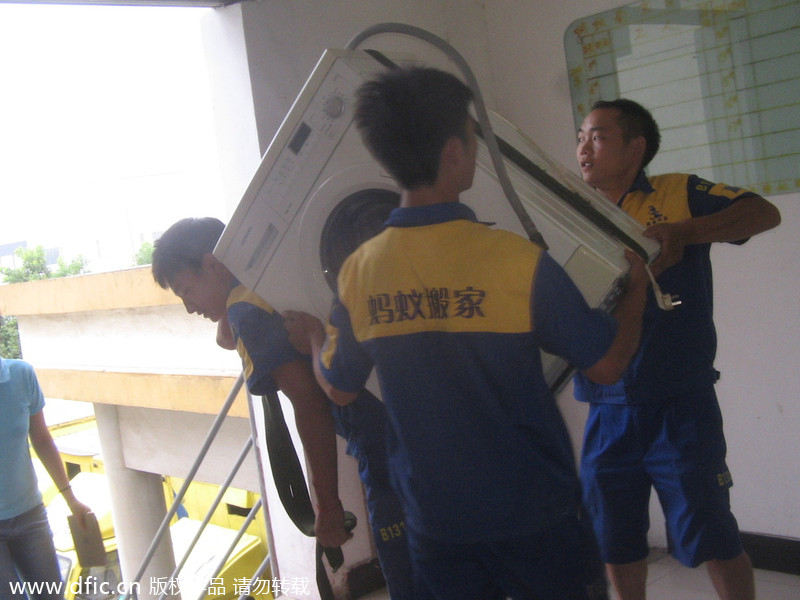 Students help to move a washing machine in Nanjing city, capital of East China's Jiangsu province, July 26, 2014. [Photo/IC]