Apple opened a new retail store in Southwest China's Chongqing municipality on Saturday, which is the 11th Apple store in the Chinese mainland, Chongqing Morning Post reported.
Located on Beichengtianjie Street in Jiangbei district, Chongqing's Apple Store has the highest glass curtain wall with the apple logo compared to other Apple's retail outlets in Asia.
The new store provides product maintenance services and theme lectures for apple fans.
Apple has opened retail stores in five cities of the Chinese mainland, including four in Shanghai and Beijing respectively, one in Chengdu, Shenzhen and Chongqing respectively.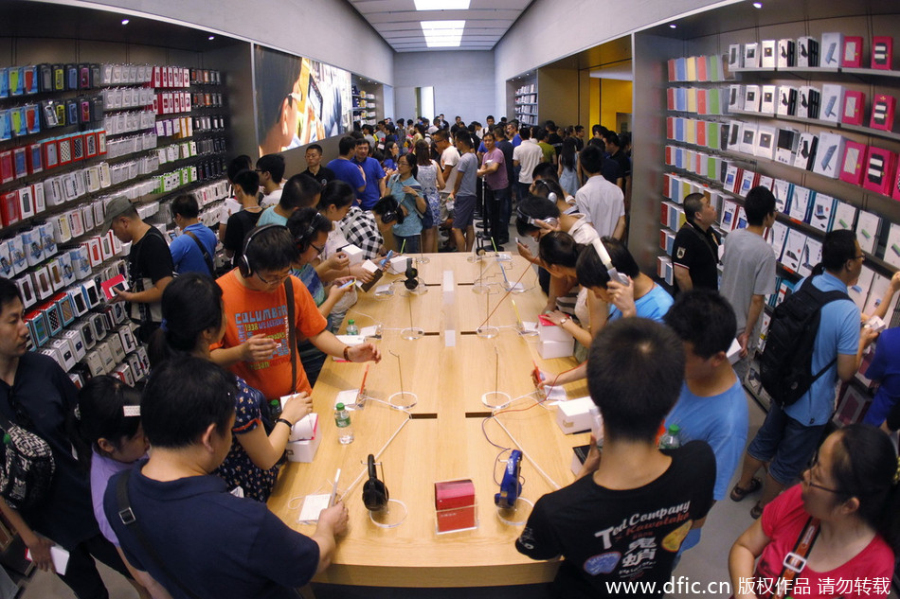 Customers gain user's experience of the products in the Apple Store in Southwest China's Chongqing municipality on July 26, 2014. Apple opens a new store in Southwest China's Chongqing municipality on Saturday, July 26, 2014, bringing the number of Apple stores in the Chinese mainland to 11.[Photo/IC]