Five years ago, villager Zhang Xianyu in Longhua county, North China's Hebei province, bought eight wild boar piglets and raised them on the mountain he leased in the village.
The eight piglets bred more than five hundred boars five years later, but with the increasing number of pigs, how to market the boars became a problem for Zhang.
It takes about 18 months to get a wild boar ready for market, while the time to raise a domestic pig on a farm is only half a year. The longer growth cycle results in higher costs to raise the animals, leading to a higher price at market that is out of reach for most consumers.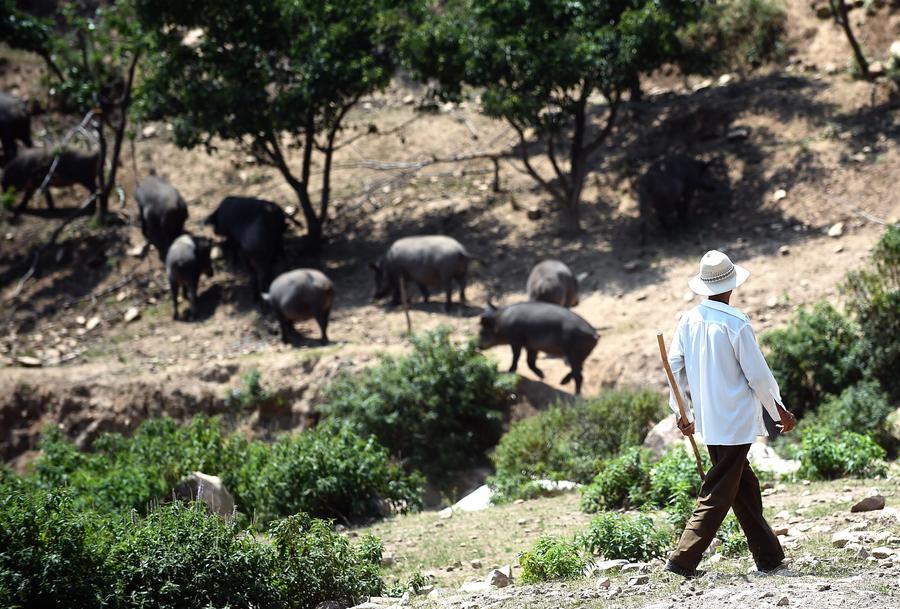 Zhang Xianyu herds wild boars on the mountain in Longhua county, North China's Hebei province, July 26, 2014. [Photo/Xinhua]