Free e-mail, free games and free access to many online services, when describing the Internet age it is hard to ignore its "for free" aspect.
This strategy is being applied in the ongoing wave of smart cities in the country as well. Since the Ministry of Housing and Urban-Rural Development published lists of 193 sample smart cities in 2013, one city after another has published its plans for being smart. For example, guided by its plan to propel the construction of a smart city, Shanghai is currently making more efforts to combine information technology with industrialization and apply big data to promote greater convenience for residents. And other cities are trying to accelerate the smart process by offering online services for free. As one of the groundlaying infrastructures of a smart city, Wi-Fi coverage is often on the "for free" list.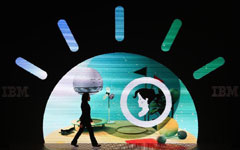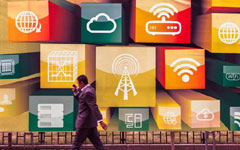 But an analysis of the origins of "for free" is needed to decide whether it is proper to build smart cities providing free online services. Digital products have a special cost structure: most of the resources are invested in producing the first copy and hardly any more are incurred in reproducing them; further, the Internet makes it easy to distribute them. For example, it might take a long time and considerable labor to compose a new song, but little time and energy to copy it and offer online download sources.
That makes it possible for many corporations to attract customers by offering free digital products, which are often heavily subsidized. Then having won the competition for customers they make their profits through advertisements or other channels. Typical examples of this are video websites, where audiences can watch movies for free but have to watch advertisements too, or online games where people play for free but have to buy equipment to gain an advantage.
Thus it is clear that products are not truly free in such a "for free" business mode. As early as 2004, Chris Anderson, editor-in-chief of US-based Wired magazine, had a long tail theory according to which the future of business lies not in popular products at the start of the demand curve, but in the long tail which can be almost indefinite. The strategy of attracting customers through subsidized free products is adopted by increasingly more corporations to derive more profits in the Internet age.
Therefore it is not unconditionally proper to offer services and products like Wi-Fi for free in building smart cities, which will make no profit and lead to heavy subsidies using public funds.