Compared with global economic growth of 3 percent and three leading developed economies' growth of only 1 percent, Asia's growth of 6.1 percent last year was a seemingly unattainable feat.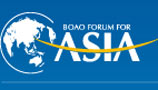 As shown by past experience, Asian economic integration and strengthened cooperation serve as the most reliable engine for sustained growth in the region, and no single economy in the region will grow and prosper in isolation, says a Xinhua commentary.
Asian integration has continued to move forward in spite of the lackluster global economic recovery. A report released by the Boao Forum for Asia shows Asia's self-dependence in trade increased to a historic high of 59.49 percent in 2012.
That showcases the closer interrelations between Asian countries and shows integration's vital role in sustaining regional growth.
The Boao Forum, a platform for government, business and academic leaders in Asia and elsewhere to share opinions on pressing issues in the region and the world, has been a major contributor to Asia's economic integration in the past decade.
Since its establishment in 2001, it has been committed to promoting regional economic integration and bringing Asian countries closer to their development goals.
Premier Li Keqiang addressing this year's opening ceremony on Thursday said that regional economic integration is in the mutual interests of all Asian nations, and there is ample room for the region to further deepen economic ties and enrich trade arrangements to unleash new growth momentum and raise the competitiveness of the continent.
More countries are participating in the negotiations on the Regional Comprehensive Economic Partnership than on any other free trade agreement in the region. It is a promising platform for boosting regional trade liberalization as it suits the area's industrial structure, economic model and social tradition.
Li has suggested the launch of a feasibility study on a Free Trade Area for the Asia-Pacific region to maximize benefits from trade and investment in the region.
President Xi Jinping's initiatives to develop a Silk Road economic belt and a maritime Silk Road for the 21st century can also start a new chapter for integrated destinies in Asia.
Cooperation brings mutual benefits, whereas confrontation always hurts.
Asian nations should take more concrete actions and demonstrate greater political will to pursue a mutually beneficial path so as to remain a powerhouse for regional and global growth.