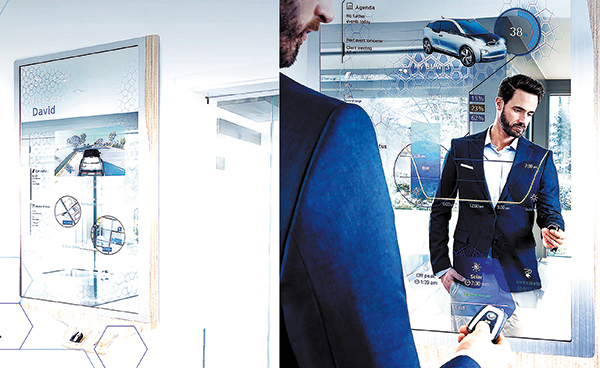 The BMW Mobility Mirror, which connects to the Open Mobility Cloud to integrate different aspects of daily life in a convenient way. [Photo provided to China Daily]
BMW China stressed its cautiousness in implementing Highly Automated Driving on the roads, even while showcasing its latest innovative mobility solutions and concepts in Shanghai last week.
The company says legislation and cyber security are the determining factors for bringing HAD vehicles into the real traffic environment.
"We have to raise the cyber security levels to totally new thresholds. We have to make sure that no unauthorized party can access the car while it is autonomously driving," said Olaf Kastner, president and CEO, BMW Group Region China.
The Germany based luxury carmaker presented its latest progress in autonomous driving in Chengdu in June, including Automatic Lane Change, which has undergone about 8,000 kilometers of testing on closed and public roads in China.
"The progress in enabling the artificial intelligence to create rational driving tactics reflects BMW's core competence in developing Highly Automated Driving in China," said Kastner.
The first BMW vehicle featuring autonomous driving and the company's latest advances in digital connectivity, BMW i NEXT, is now in development.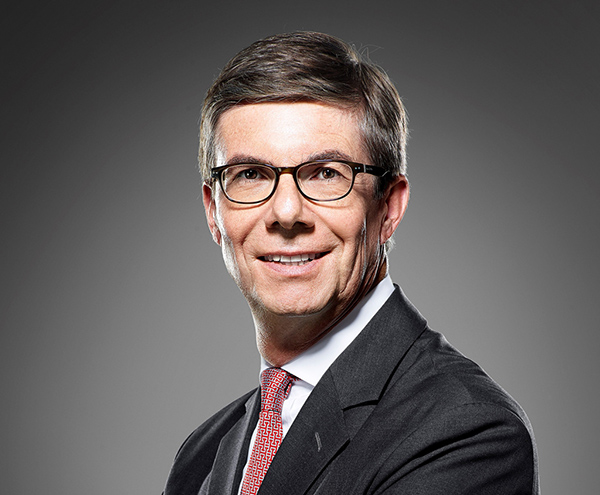 Olaf Kastner, president and CEO, BMW Group Region China [Photo/China Daily]
"In China, public road conditions and the traffic environment are complex and ever-changing. When analyzing the massive amount of data from the sensors, the AI systems need various algorithms to adapt to the different behaviors and habits of traffic participants, as well as the varying infrastructure," said Kastner.
Besides its core competence in geographically-based localized AI, BMW has embraced the intelligent use of the Internet of Things through connectivity and it showcased its latest mobility solution concepts at the Mobile World Conference Shanghai 2016 last week.
The BMW Mobility Mirror concept connected to the Open Mobility Cloud will integrate into users' daily lives in a seamless way.
The mirror looks like a normal mirror at home, but it is actually a smart touch screen that allows the user to access assistance and communicate with their vehicle.
The Open Mobility Cloud will connect personal data, smart devices and digital services to create a new, seamless customer-centric experience. With the Mobility Mirror, the user may utilize these even before the journey starts.
Future BMW vehicles will connect with the Open Mobility Cloud to receive real-time traffic information and weather conditions and plan personal itineraries and routes, in order to fully support the driver and passengers during a trip.
Kastner said: "Future mobility will have a wider range of services, which by far exceeds the purchasing or leasing of a car nowadays. We at BMW are working hard to adjust not only our business model, but also our innovation pace."