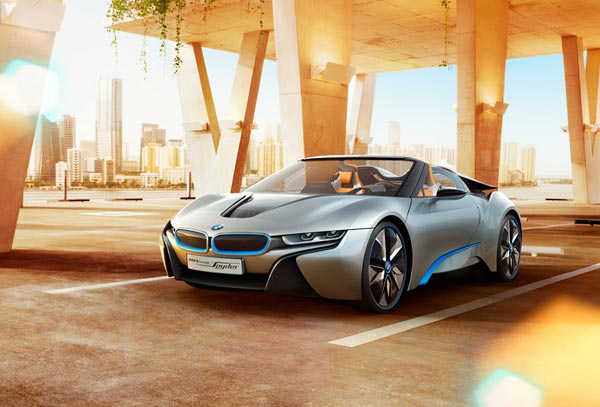 The BMW i8, launched in Sept 2014, is one of the latest models in the automaker's e-mobility campaign. [Photo provided to China Daily] 
German premium marque BMW had sold 2 million vehicles in China by the end of the first quarter, marking another milestone of its development in the country after it celebrated selling its millionth vehicle in the world's largest auto market in 2012.
Such continuous growth in cumulative sales is significant to BMW's sustainable development in the long run, said Karsten Engel, president and CEO of BMW Group Region China.
BMW entered China in 1994 and has grown into one of the most popular premium brands in the country as the auto market surged in the past two decades. The company is fast adapting the new normal of medium economic growth.
"We are positive about the long-term potential and aim for sustainable growth in pace with the macro trend of market growth in the long run," Engel said.
"Despite the Chinese market entering into a new phase of normalization, China remains the most dynamic economy of its scale."
The automaker has come up with a strategy in which quality growth matters most, now that it has 2 million customers in the country.
"Such a large customer base will pave the way for further promotion of the brand and offer more opportunities for the development of aftermarket services," Engel said.
"We are to make even greater achievements in various aspects including customer satisfaction, win-win partnership and corporate social responsibility."
BMW has been ranked first for two consecutive years among China's premium brands in terms of customer satisfaction.
The automaker said it will continue to focus on quality and, at the same time, help its dealers diversify their businesses to provide such potential services as trading used cars.
Statistics show the number of used cars sold in the Chinese market is merely one-third of new car sales, while in developed markets such as the United States or Japan, used car sales exceed those of new vehicles.