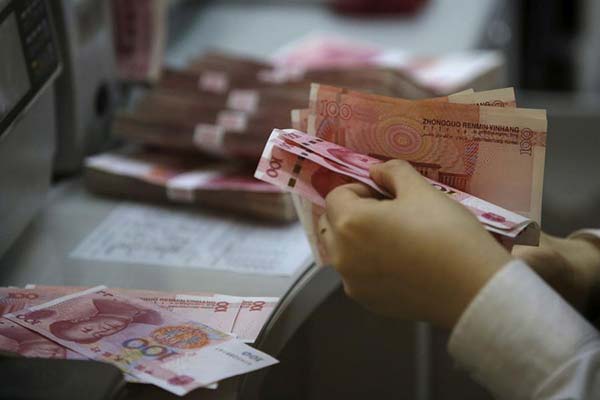 A clerk of ICBC bank counts Chinese one hundred Yuan at its branch in Beijing, China, April 13, 2016.[Photo/Agencies]
BEIJING - China's new yuan-denominated lending in June stood at 1.38 trillion yuan ($205.97 billion), up 104.4 billion yuan from a year earlier, official data showed on Friday.
The M2, a broad measure of money supply that covers cash in circulation and all deposits, rose 11.8 percent year on year to 149.05 trillion yuan by the end of June, the People's Bank of China said in a statement on its website.
The narrow measure of money supply (M1), which covers cash in circulation plus demand deposits, rose 24.6 percent year on year to 44.36 trillion yuan.