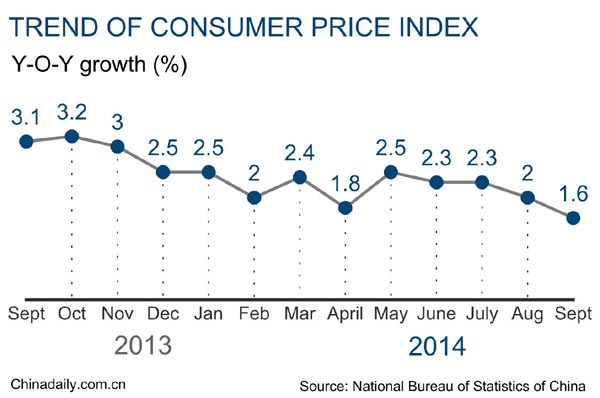 BEIJING -- Growth in China's consumer inflation slowed than market expectation to 1.6 percent in September, the lowest since January 2010, data showed on Wednesday.
This is compared with an increase of 2 percent registered in August, the National Bureau of Statistics said in a statement on its website.
On a monthly basis, the consumer price index (CPI) rose 0.5 percent last month, faster than August's 0.2-percent increase.
The CPI grew 2.1 percent year on year in the first nine month, well below the 3.5-percent full-year control target set by the government.