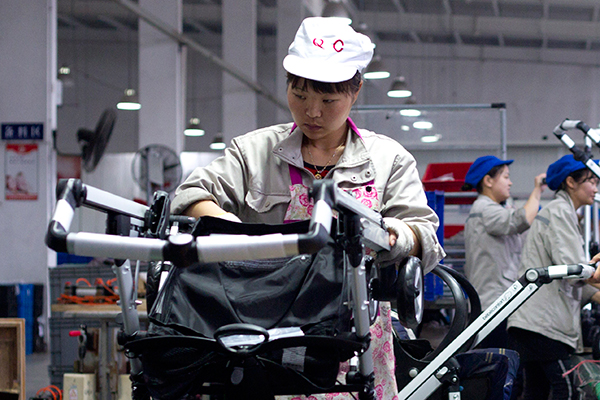 An employee of Goodbaby Group assembles baby strollers in the company's plant in Kunshan, Jiangsu province. [Photo/China Daily]
Goodbaby Group said it will open more baby-care stores, amid booming demand driven by parents' strong willingness to trade up to better products.
"We are planning to further expand in the domestic market in both distribution and retail network," said Song Zhenghuan, chairman of Goodbaby Group-China's largest baby-care products maker and retailer.
Song said there were currently more than 3,200 stores in China, including multi-brand children's shoe stores, mothercare shops and baby superstores offering products ranging from strollers, car-seats to buggies, but the number will grow to 7,000 to 8,000 in the next few years.
Song predicted that the Chinese baby-care market will see a double-digit growth rate with more newborns in the wake of the policy allowing couples to have two children.
The group has another listed company-Goodbaby International Holdings Ltd-which was floated on the Hong Kong stock market in 2010. It focuses on baby-care products design, production and sales, while Goodbaby China will sell those products in its network of shops.
Analysts said China has more than 16 million to 17 million babies born each year. They added that baby-related products had in recent years triggered a trillion-dollar market involving both Chinese and Western players who needed to understand each market's specific needs.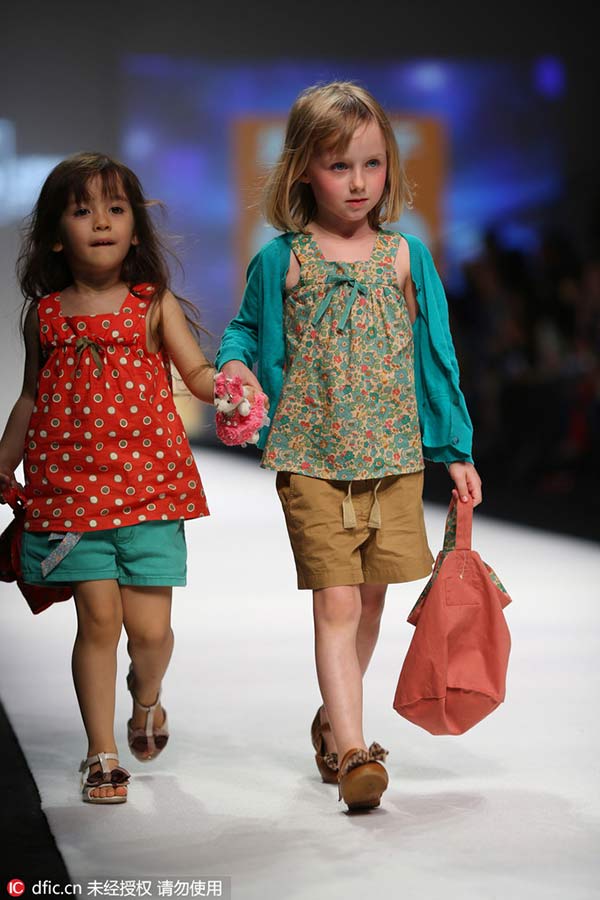 Young girls display new creations in the Goodbaby (gb) fashion show during the Shanghai 2013 Spring/Summer Fashion Week in Shanghai, China, October 23 2012. [Photo/IC]
To capture this opportunity Goodbaby launched a stroller called Pockit, able to be folded and carried onto passenger planes, which became an international best-seller.
Cao Min, head of Goodbaby stroller factories, said parents in Asian markets like China and Japan preferred small-sized strollers while consumers in America liked large and robust baby strollers.
The company is considered as an "unsung hero", making products for many international baby-care brands such as Uppababy, Pigeon and Quinny. But it decided to promote its own Goodbaby brands as well as two other brands it acquired in 2014: Germany's Cybex and US brand Evenflo.