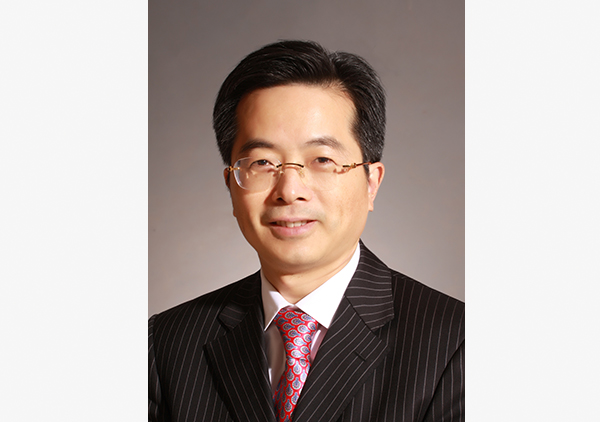 Miao Jianmin, president of China Life Insurance (Group) Co. [Photo provided to China Daily]
The financing growth task force of the Business 20 summit will urge G20 leaders to improve supervision of the financial sector, and promote inclusive and green financing to further protect consumers' interests and seek more healthy growth, the task force's chairman said on Monday.
Miao Jianmin, who is also president of China Life Insurance (Group) Co, said his team members are keen to introduce services including mobile banking products and micro insurance, as well as further relaxing financing supply restrictions to encourage financial institutions to provide more support to the real economy.
The B20 is a major supporting facility for the G20. Through task force meetings and summits, the B20 collects the opinions of world business leaders and develops consensus, it then provides policy recommendations to the G20 Summit, contributing to the G20 leaders' decisions.
The financing growth task force has 87 members, including BlackRock Inc, Standard Chartered Bank and Industrial and Commercial Bank of China Ltd.
It has drawn up a draft report regarding these issues, which will be approved by the Business 20 summit and submitted to the G20 Summit in Hangzhou in September.
Miao said China Life, one of the country's largest insurance companies by asset volume, has already begun to offer more flexible inclusive financing services such as micro insurance to people who are living under the poverty line in China to gain better assistance when they face health and living difficulties.
Eager to integrate with the government's plan to further cut the number of people who are living in poverty, China Life offers accident, healthcare and disease insurance services to Chinese residents, especially those who are living in rural areas, with a small amount of premium.
China Life's micro insurance now covers more than 34 provinces and major cities, with more than 2.82 million policyholders. It will continue to expand this service during the 13th Five-Year Plan (2016-20).
"The B20 summit will have six issues on its agenda: financing growth, trade and investment, infrastructure, small and medium-sized enterprise development, employment and anti-corruption," said Yin Zonghua, vice-chairman of the China Council for the Promotion of International Trade.