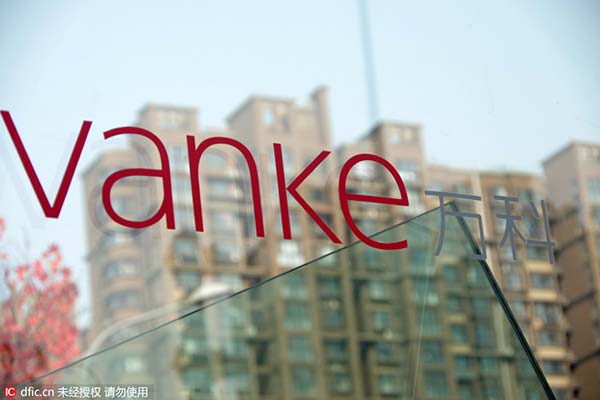 An apartment building is reflected on glass at the sales center of a residential property project in Jinan city, east China's Shandong province, February 10, 2016.[Photo/IC]
BEIJING - China Vanke Co Ltd, the country's leading property developer, saw its net profits surge in the first quarter of this year as the housing market warmed up, according to a statement the company filed to the Shenzhen Stock Exchange on Wednesday.
Vanke's Q1 net profits grew 28.1 percent to reach 833 million yuan ($128 million), compared to a 57.5-percent drop in the same period last year.
The company's operating revenue grew 64.3 percent to 14.6 billion yuan, a huge improvement over a 6.4-percent drop in the first three months of last year.
Vanke attributed the growth in revenue and profits to "proactive sales strategies and right investment planning."
China's sluggish housing market has started to pick up following a string of government support policies including a reduction to the deposit.
Of 70 large and medium-sized cities surveyed in March, 62 saw new home prices increase month on month, up from 47 the previous month, official data showed.