More than 1,200 business leaders from home and abroad gathered in Jinan, East China's Shandong province, on April 22 for the 2016 China Green Companies Summit, organized by China Entrepreneur Club.
They shared views on a wide array of topics concerning the current and future business landscape, investment hotspots and sustainable development.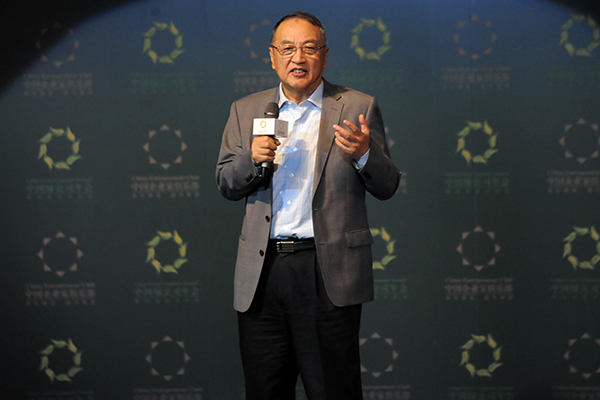 Liu Chuanzhi, speaks at the 2016 China Green Companies Summit in Jinan. [Photo/VCG]
Liu Chuanzhi, chairman of China Entrepreneur Club and chairman of Legend Holdings Ltd, believes that the combination of artificial intelligence, bio-engineering and the internet will be the next big innovation.
He called on Chinese private firms, as well as State-run science and technology institutes, to invest more in the field to prepare for the next decade.