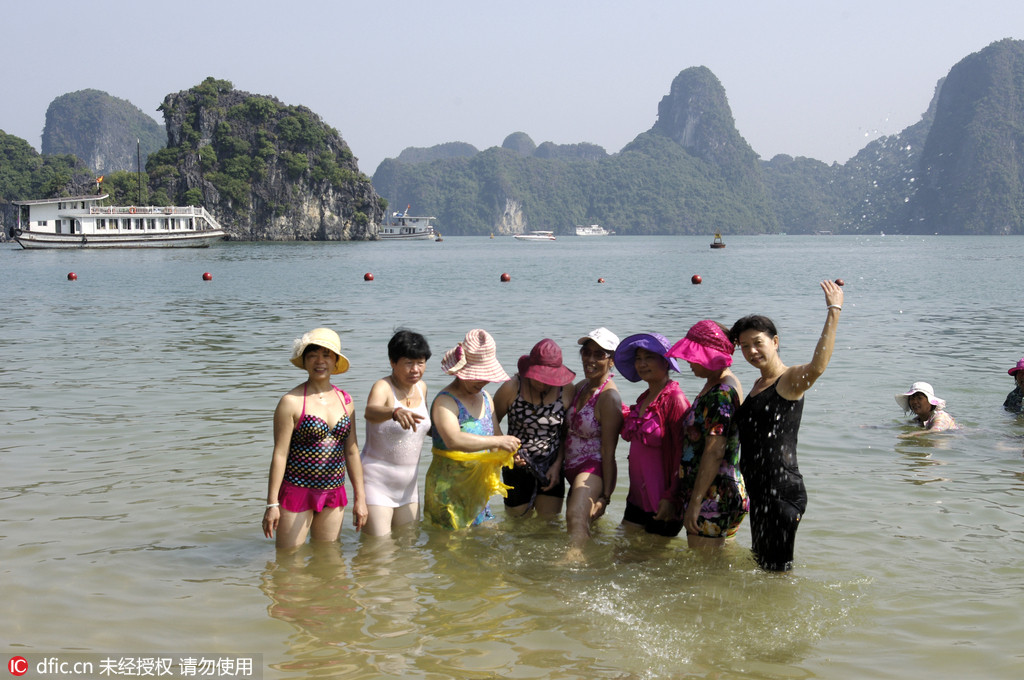 Chinese visitors pose in Ha Long Bay, Vietnam on November 2, 2015. [Photo/IC]
7. Craftsmanship spirit
We will move faster to bring domestic quality and safety standards in line with international standards, and establish a system for making products pay punitive compensation for failing to meet product quality standards. We will also encourage enterprise to use flexible and custom-tailored production processes and foster a craftsmanship spirit of striving for the best, so that more types of products, products of a higher quality , and brand products will be made.
8. Healthy China
We need to work for progress in building a Healthy China and achieve a one-year increase in average life expectancy.
9. Cities linked up to fiber-optic networks
Fiber-optic networks will be developed in a number of cities and 50,000 administrative villages will be linked up to fiber-optic networks.
10. New era of mass tourism
We will ensure people are able to take their paid vacations, strengthen the development of tourist and transport facilities, scenic spots and tourist sites, and recreational vehicle parks, and see that the tourist market operates in line with regulations. With these efforts, we will usher in a new era of mass tourism.