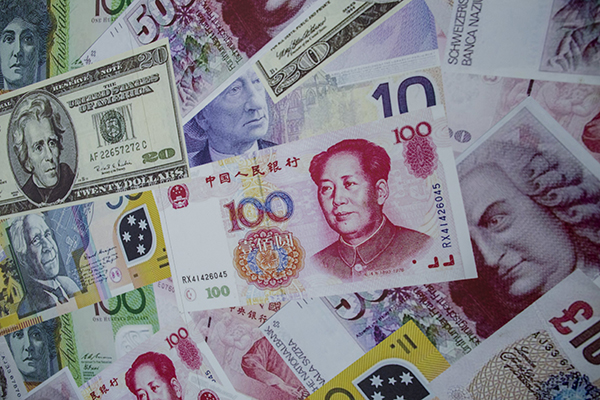 An advertisement poster promoting China's renminbi or yuan , US dollar and Euro exchange services is seen outside at foreign exchange store in Hong Kong, China, Aug 13, 2015. [Photo/Agencies]
BEIJING - China will orderly realize convertibility of its currency renminbi (RMB) on capital account and promote the use of the yuan in the world, a draft outline of the country's five-year plan said.
The draft outline of the 13th Five-Year Plan on national economy and social development is presented to the National People's Congress annual session for review.
A negative list for foreign exchange management will be established step by step, and currency exchange controls over outbound investment will be relaxed, the draft said.
The government will make efforts to achieve two-way opening of its capital market, including securities and bond markets, the draft said.
In addition, China will loosen restrictions on overseas bond issuance by domestic institutions and allow foreign institutions to issue and trade yuan-denominated bonds more easily in the domestic market, the draft said.
One of the world's largest trading nations, China is seeking greater use of RMB in global trade and finance. The International Monetary Fund has approved the yuan's inclusion in its basket of currencies.