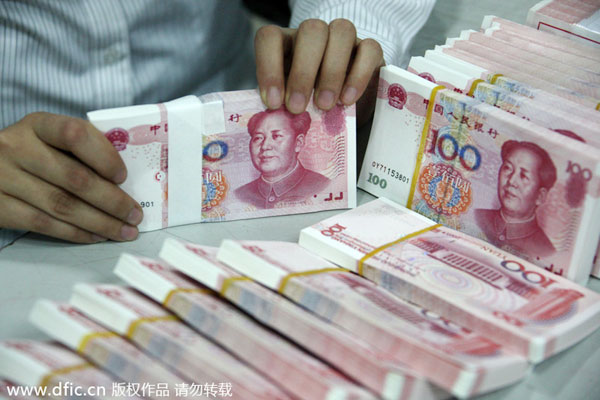 A clerk counts yuan bills at a bank in Huaibei, East China's Anhui province. [Photo/IC]
The BRICS Bank is likely to extend the first batch of loans and offer the first renminbi bond in the second quarter of this year, a vice-president of the bank said on Thursday.
The first loans will be granted to each of the founding members: Brazil, Russia, India, China and South Africa, in their renewable energy sectors, Paulo Nogueira Batista Jr, vice-president of the bank, formally known as the New Development Bank, told a symposium on multilateral development banks.
"The size of the loans will be hundreds of millions, " he told China Daily on the sidelines of the meeting, declining to specify the exact number.
He also said the first renminbi-denominated bond would be issued in the second quarter, without specifying its size. It would be sold in China's onshore bond market as "Panda Bonds".
The loan and issuance of bonds comes less than six months since the bank was formally launched in July.