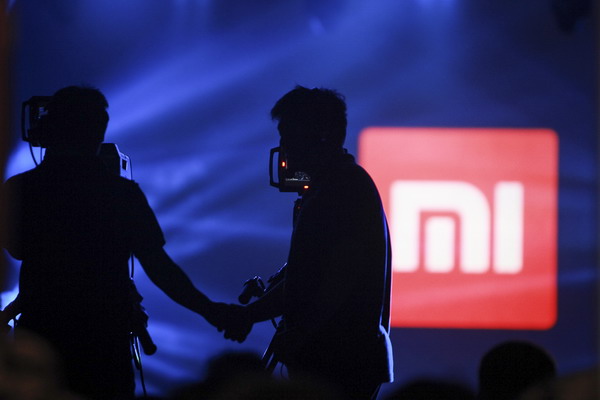 Cameramen focus on Xiaomi's new tablet at the device's unveiling on May 15, 2014 in Beijing. Kuang Linhua / China Daily
Chinese smartphone maker Xiaomi Corp said on Wednesday it is partnering with the United States-based video conference technology provider Vidyo Inc to launch a free, multipoint video call service called Mi Video Call.
The new Mi Video Call app is now available globally for Android and iOS phones, including Xiaomi's latest flagship Mi5 the company released on Wednesday.
Similar to Apple Inc's Face Time, the service enables users to instantly connect with friends via online video calls. Xiaomi's app was powered by Vidyo's software-based technology for error resiliency, reliable performance and scalability.
"Vidyo delivers the best video communication experience over mobile and it is exciting to have been selected by Xiaomi, which has disrupted the mobile market with its growth and ability to bringincredibly-priced, high quality products to market," said Eran Westman, CEO of Vidyo.
Wang Qi, senior deputy general manager of Xiaomi, said the service is the world's first free high-quality multipoint video conferencing application for consumers. "Vidyo's patented technology enables Xiaomi to deliver unmatched quality, reliability and ease of use necessary to set Mi Video Call apart from other messaging services and the scalability to support Xiaomi's rapid global growth," said Wang.