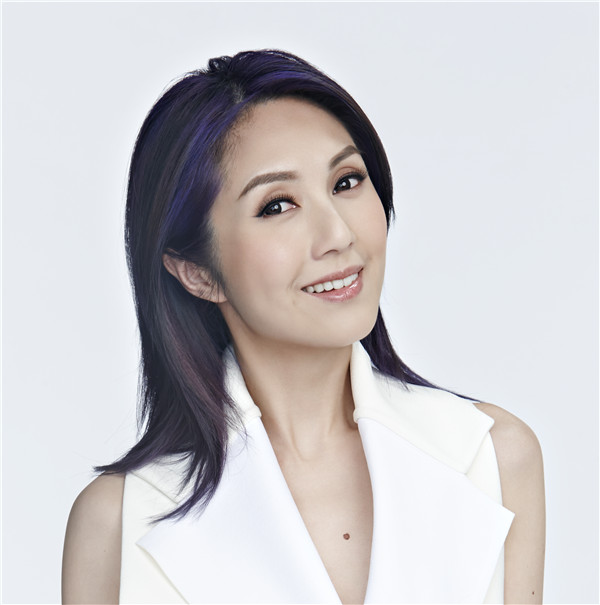 Ms. Miriam Yeung
Celebrated Actress and Singer,
Media Asia Group Holdings Ltd
Eight female award winners outline their blueprints for success in employment
Award-winning women from all walks of life have urged females in society to present the best of themselves, dream big, and press ahead for greater achievements.
Eight business leaders, politicians and celebrities from across Asia received Asian Women Leadership Awards on Tuesday in Hong Kong.
Jointly initiated by China Daily and Asia News Network, the awards honor successful women who are role models in entrepreneurship, innovation and charity, and who are dedicated to change.
"The late Chairman Mao once said, 'women hold up half the sky' and we strongly believe women could probably do much more than that," Zhou Li, a member of the editorial board at China Daily Group, told the audience at the China Daily Asia Leadership Roundtable - Leading Asia: Women as Change Agents, Innovators and Entrepreneurs, being held alongside the Asian Financial Forum in Hong Kong.
Each of the eight winners gave their own feelings on what it is like to be a success.
Pansy Ho, managing director of Shun Tak Holdings Ltd, urged women not be afraid of their own power.
"Instead of controlling and constraining our abilities, we need to learn how to utilize them to achieve not just for ourselves but also for our wider communities."
Chadatip Chutrakul, chief executive officer at Siam Piwat Co Ltd, said: "Thai women are lucky, because we don't have the gender issue. "I believe whatever we do, it's up to us to prove ourselves."
Miriam Yeung, a celebrated actress and singer, said she put her success down to "a mix of commitment, persistence and courage".
"I believe nothing is impossible. I will never give up my career. There will always be a way," she said.
Christine Loh, undersecretary for the environment of the Hong Kong SAR Government, told the gathering that no one has to do anything, "but remember, whatever you choose to do, you have to do it very well.
"It's important to be adaptive. Sometimes you just need to go with the flow and that could be great learning opportunity."
Dianna Lee, group chief executive officer at Country Heights Holdings Berhad, Malaysia, devoted her words to the importance of hard work, adding that it was now important that all women work to change ongoing workplace perceptions, by making sure everything they do is result-driven. "As long as you can deliver, you are a good worker," she said.
Jing Ulrich, vice-chairwoman of Asia Pacific at JPMorgan Chase & Co, underlined that for younger women, the key is "having faith in yourself and finding what you love to do". "For me, success is about passion, perseverance and confidence."
Benedicte Nolens, head of risk and strategy at Hong Kong Securities and Futures Commission, said: "Woman are equal to men, until they need to have babies," adding she believed females need to find a solid work-life balance to achieve success.
"I turned to other women in the finance community. Together we have a supportive network and it allowed me to get over a challenging career period while combining work with raising two young children."
Rebecca Brosnan, head of product development at the Hong Kong Exchanges and Clearing Ltd, told the audience that 30 percent of married Hong Kong women leave the workforce to have children, look after aging parents or to take care of other family obligations.
"If woman are cut off midway (through their careers), it's really difficult to get back."
She said the Hong Kong bourse runs what it calls its Back to Work Programme for women, which is now in its third year, and "I would encourage all talented females to go back to work".
emmadai@chinadailyhk.com