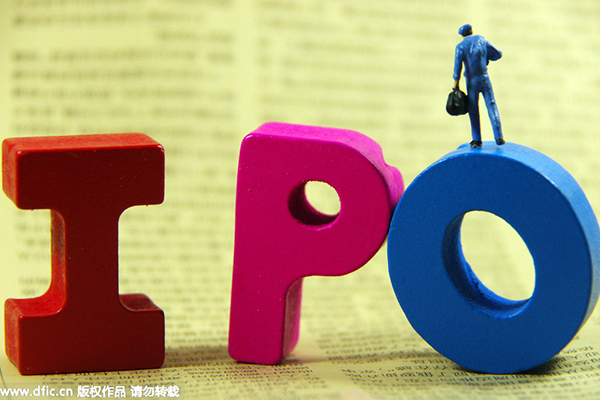 Just as China's stock market jumped more than 20 percent from its August low, the China Securities Regulatory Commission announced on Friday that it will resume initial public offerings, which were halted amid a market rout in July.
Reactivating the stock market as an important channel to raise funds for domestic enterprises is understandable given innovation's role as a key driving force for future economic growth.
If China is to maintain at least 6.5 percent GDP growth in the coming five years, the stock market must assume a bigger role in financing the expansion of domestic companies, especially the innovative ones that are crucial to the development of new industries and upgrading of traditional sectors.
Besides, the resumption of IPOs may also play a role in cooling the current surge in share prices, which appears to be too quick to sustain in the long run.
Although the benchmark Shanghai Composite Index rose 6.1 percent last week to hit 3,590 points, it remains some 30 percent below the peak in mid June, but alarmingly, the total turnover on both bourses has exceeded 1 trillion yuan ($157.39 billion) a day, close to the average level before and during the market rout when leveraged buying was rampant.
The securities regulator has made great efforts to address illegal and excessive leverage, a serious problem that has made market movement more volatile than it should be. Therefore, as the amount of leveraged buying climbed back above 1 trillion yuan last week, the securities watchdog has decided it cannot afford to wait and see.
Since the surge of share prices is not backed by improvement in the performance of listed companies, an unlikely result when the economic growth just slowed to 6.9 percent in the third quarter of this year, the securities watchdog has a good reason to take measures to prevent misguided optimism from encouraging investors to take too much risk.
In this sense, the resumption of IPOs can kill two birds with one stone.
The move will help calm market sentiment before it becomes too bullish, while providing additional finance to sustain the economy's overall growth.