Bayerische Motoren Werke AG has named the head of its Chinese joint venture to steer the ship in China, as the German luxury carmaker seeks new growth strategies in one of its largest markets.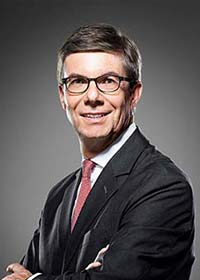 Olaf Kastner, current president and CEO of BMW Brilliance Automotive Ltd, will head BMW China. [Photo provided to China Daily]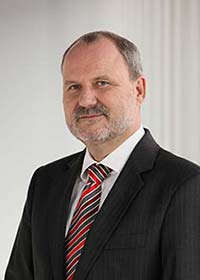 Anton Heiss, now responsible for production at BMW Brilliance Automotive Ltd, will head BMW Brilliance. [Photo provided to China Daily]
Olaf Kastner will take over as head of BMW Group in China from Karsten Engel, who is returning to Germany, from Dec 1.
Kastner, who was president and CEO of BMW Brilliance Automotive Ltd, will be succeeded by Anton Heiss, who manages the joint venture's production sites in Shenyang.
Kastner, who has an extensive financial background, has been heading BMW Brilliance for six years since 2009. He helped BMW extend its joint venture contract with Brilliance China Automotive Holdings Ltd for another 10 years till 2028.
Engel, the current head of BMW China, will be returning to Germany, after leading the region for about three years from the end of 2012. During his tenure, Engel has overseen a reduction in prices of some models in China and also a cut in production to prevent a buildup of unsold cars.
Harald Kruger, chairman of the board of management of BMW, said in a statement: "With his extensive Asia experience, Karsten Engel successfully developed the Chinese market for BMW Group in recent years. As a result, the BMW Group is well-positioned for the future in China."
Heiss, 58, will be the fourth president and CEO since BMW Brilliance was established in 2003. He has served as senior vice-president of technology and manufacturing at the joint venture from 2013.
The joint venture is boosting its production capacity to 400,000 units, and is set to start producing next-generation lightweight engines this year.
BMW's quarterly report showed its three brands-BMW, MINI and Rolls Royce-realized nine-month sales of 342,920 units on the Chinese mainland, a rise of 1.9 percent from the same period last year.
Zhang Yu, general manager of market research firm Automotive Foresight (Shanghai) Co, said: "BMW has been lagging behind its main rival brands in the premium segment-Audi and Mercedes-Benz."
Chinese demand for premium and luxury cars has been declining due to a slowing economy. During the first six months of the year, many premium automakers saw sales slowing for the first time since they entered the China market. However, overall passenger car sales reversed their four-month decline with a 3.26 percent year-on-year growth in September.
Thomas Callarman, director of China Europe International Business School's Center for Automotive Research, said: "Higher price, large-size, luxury cars are growing not as fast as before in China. Luxury automakers should be aware of the real characteristics of the market. It is the lower-priced cars that are actually gaining in sales."