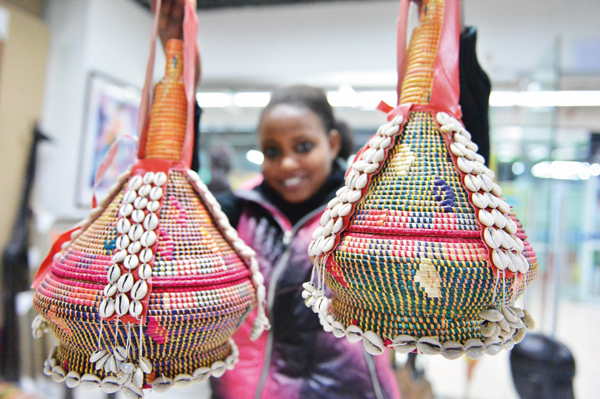 China's trade with Africa grew to $220 billion last year. [Photo/China Daily]
BEIJING - China's trade with African states has grown about ten times in the last decade, with the total value likely to hit $300 billion this year, according to the Fourth China-Africa Industrial Forum (CAIF), which opened Monday in Beijing.
China's trade with Africa recorded $10 billion in 2000. Last year, the figure grew to $220 billion. China is seeking to raise the amount to $400 billion by 2020, said Yang Fuchang, a former deputy foreign minister, at the fourth CAIF opening session.
Statistics show China's trade with the European Union stood at 467.3 billion euros in 2014 and $590.68 billion with the United States.
Most African nations are developing countries and are in the early stage of industrialization. China is comparatively advanced in industrial developments and has technology and funds. The timing is just right for the two sides to engage in all-round economic cooperations, according to Yang.
"It's a rare historical opportunity," a CAIF press release said.
Victor Sikonina, head of the African Diplomatic Corps and Madagascar's ambassador to China, said the inadequacy of infrastructure has restricted Africa's sustainable development. He said Africa's gate is open for Chinese investors.
In recent years the number of African businesses investing in China is on the rise, too. Statistics show cumulative investment in China by African entrepreneurs totaled $14.2 billion in worth by the end of 2012.
In the first week of December this year, China and South Africa will jointly sponsor the China-Africa Cooperation Forum Summit Meeting in Johannesburg, the second after the first in Beijing in 2006.
Established in 2000, the China-Africa Cooperation Forum has become an important platform and effective mechanism facilitating China-Africa cooperations.