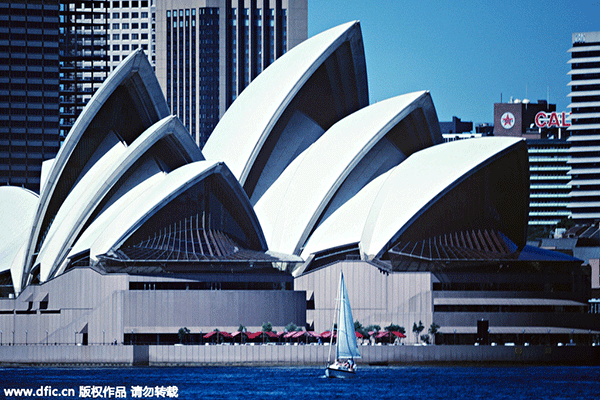 Sydney Opera House in Sydney Nov 11, 2014. [Photo/IC]
MELBOURNE - China is expected to overtake New Zealand as Australia's largest tourism market by 2019-20, according to a report released on Tuesday.
Tourism Research Australia said in its 10-year forecast for the nation's tourism industry that tourism spending is likely to exceed $100 billion by 2025.
The independent research company based its projection on a large chunk of growth attributed to the burgeoning interest in Australia among Chinese travellers.
"While this is only a forecast, the outlook for our industry over the next few years certainly looks positive," said John O'Sullivan, managing director of Tourism Australia, the government's tourism promotion agency.
"Particularly if the strengthening of economic conditions we've been seeing across key international markets continues and foreign exchange remains favourable," he told News Corp on Tuesday.
China is expected to contribute 30 percent of Australia's growth between 2015 to 2025, and based on estimates will have already surpassed its trans-Tasman neighbors, New Zealand, for the most profitable international market in five years.
More broadly, the report's data suggested foreign tourism spending from seven regions - China, India, the United States, the United Kingdom, South Korea, Singapore and New Zealand - would make up two thirds of the Australia's tourism in 10 years.