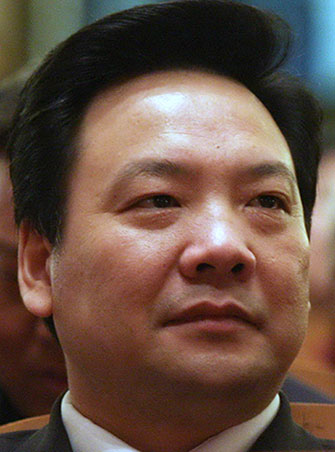 Chen Yulu, newly named vice-governor of the People's Bank Of China
The State Council has appointed Chen Yulu, former president of Renmin University of China, as the vice-governor of the People's Bank of China, the country's central bank, the government said on Friday.
Chen will be working with four other deputy governors of the central bank, namely Yi Gang, Pan Gongsheng, Fan Yifei and Guo Qingping. Fifty-year-old Chen has been working in various academic institutions since 1989, and has spent most of his career in teaching and research. He has also held management positions at Renmin University, except for the 20 months he worked as president of Beijing Foreign Studies University between 2010 and 2011.
Chen holds a PhD in economics, and has been a senior fellow of Eisenhower Foundation and a Fulbright scholar at the University of Columbia. Market observers said Chen will be making further efforts at the PBOC to promote greater use of renminbi globally.