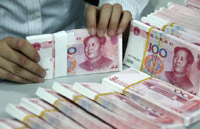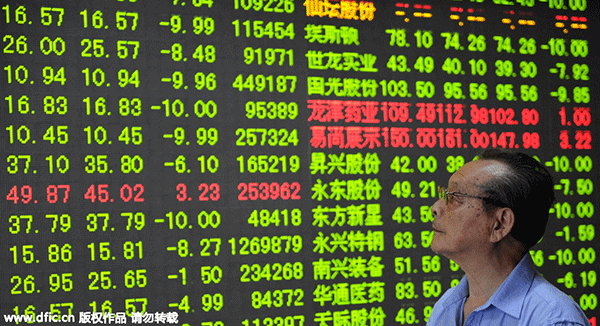 A concerned Chinese investor is pictured in front of a screen displaying prices of shares at a stock brokerage house in Hangzhou city, East China's Zhejiang province, June 19, 2015. [Photo/IC]
Chinese stocks edged down on Thursday, led by a plunge among technology companies amid concerns that current valuations lack supporting earnings growth.
The Chinext Index, which tracks China's Nasdaq-style board of Shenzhen-listed growth enterprises, sank 5.2 percent to close at 3,206.38 after diving 15 percent last week.
The benchmark Shanghai Composite Index closed at 4,527.78, down 3.5 percent, while the Shenzhen Component Index slid 3.8 percent to 15,692.44.
Nearly 2,000 stocks edged down, of which 132 slumped by the daily limit of 10 percent.
Leshi Internet Information & Technology Co tumbled 7.9 percent, paring its year-to-date gain to 251 percent, as Liu Shuwei, director of the Chinese Enterprise Research Center at the Central University of Finance and Economics, raised concerns in her micro blog about the reduction of holdings made by the company's top executive.
Minsheng Bank, CITIC Bank, Everbright Bank and Shanghai Pudong Development Bank declined more than 3 percent, after the State Council announced plan to scrap the rule that caps lending by commercial banks at 75 percent of their deposits.