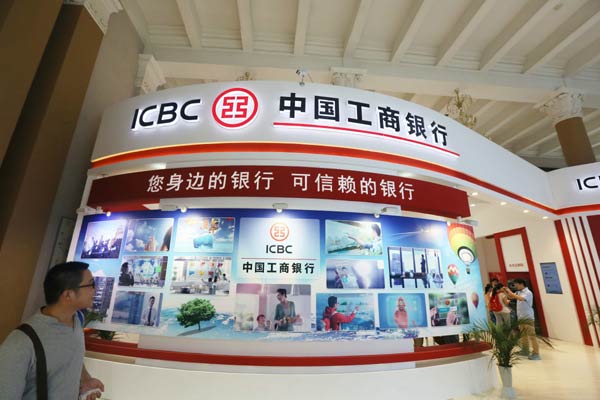 An Industrial and Commercial Bank of China Ltd display at an international financial exposition in Beijing. [Photo/China Daily]
DUBAI - Nasdaq Dubai on Monday listed a $500 million bond issued by the Industrial and Commercial Bank of China (ICBC), the world's biggest lender by assets.
Zhou Xiaodong, general manager of ICBC Middle East Institutions and ICBC Dubai (DIFC) Branch, and Essa Kazim, chairman of Dubai Financial Market, rang the opening bell to celebrate the listing.
The ICBC will use the bond's proceeds to fund its expansion in the region, Zhou said.
The bond is a part of ICBC Middle East's $4 billion euro medium term note (EMTN) program. EMTNs are medium-term debt notes which require maturities of five years or less and fixed, dollar-denominated payments.
"The listing promotes the global visibility of our bond, which received strong interest from investors in the region as well as Asia and Europe," Zhou told Xinhua.
He added that ICBC's decision to raise capital in the Middle East underlines the bank's growing commitment to the region in which it seeks to expand its operations.
For his part, Kazim said "Dubai's growing capital market links with China underline the emirate's position as a successful international financial center that attracts participation from around the world.