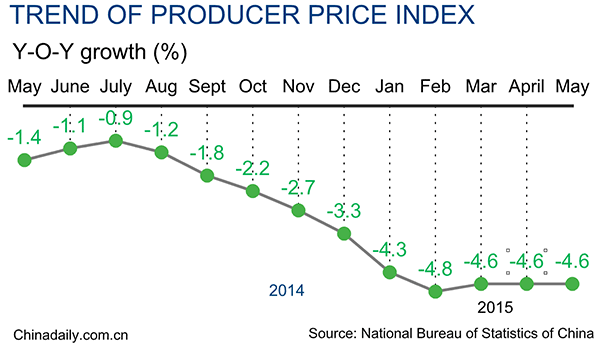 BEIJING -- China's producer prices slid 4.6 percent year on year in May, the 39th consecutive month of declines, adding to disinflationary pressure, official data showed on Tuesday.
The drop in the producer price index (PPI), a measure of costs for goods at the factory gate, stayed the same with that in April, also the index's second largest drop since its downward trend started in March 2012, according to the National Bureau of Statistics (NBS).
On a monthly basis, the PPI contracted 0.1 percent in May, narrowing from a 0.3 percent decline in April, which was mainly caused by rising petroleum processing costs.