In the fifth of a series on the 'new normal' economy, Li Xiang highlights how the nation continues to be a magnet for foreign investors.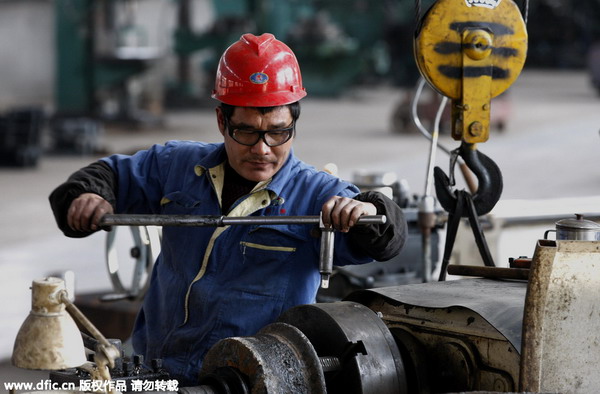 A Chinese worker processes steel products at a factory in Huaibei city, East China's Anhui province, Feb 26, 2015. [Photo / IC]
For decades, as the world's largest construction and manufacturing site, China has been a major magnet for foreign direct investment thanks to its low-cost labor and double-digit growth.
But as the economy begins to shift into a slower gear to ensure better quality, known as the "new normal", increasing numbers of foreign businesses have been left pondering whether the country remains such a good bet.
Some, in particular those from the traditional sectors such as commodities, manufacturing and heavy industry, are starting to feel the pinch, forcing them to scale back on their investment or even shut down altogether and relocate elsewhere.
But this changing economic paradigm in China does not mean all foreign players are losing out.
Those able to tap into the country's massive ongoing urbanization process, especially the growing spending power of an emerging middle class that is striving for a better quality of life, will continue to reap the benefits, analysts said.
"Although the economy is slowing, its middle-income class is still expanding," said Jing Ulrich, vice-chairwoman of Asia-Pacific at investment bank JPMorgan Chase& Co.
"We should continue to see more development of the services industries that cater to the needs of those consumers, particularly in education, tourism and healthcare."
Ulrich also highlighted companies invested in more modern sectors such as water treatment, air purification and renewable or clean energy, as being particularly well placed, as the government continues to underline its commitment to climate change and environmental issues.
And of course, she said, as more income is generated, more avenues for that wealth will have to be created, meaning the financial services sector has massive yet largely untapped potential too.