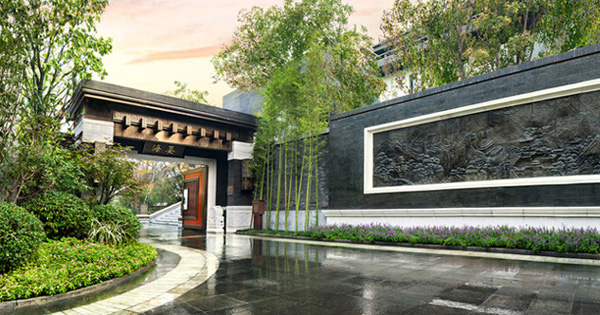 View of courtyard housing project in Beijing. [Photo/ thaihot.com.cn]
Beijing's high-end residential market is expected to see a number of projects with the unit price tag higher than 100,000 yuan per sq m in 2015, a report from international real estate agency Savills showed on Wednesday.
Despite the challenging market environment, the loosening of the approval for pre-sales certificates for high-end residence from the side of government, combined with a growing pool of high net-worth individuals residing in Beijing part-time, are expected to give a broader demand base and ensure a steady stream of deals, according to the report
Several luxury residences priced above 100,000 yuan per sq m are anticipated to be launched onto the market in 2015.
Meanwhile, Beijing's new Grade A apartment supply will be more limited in 2015 compared with the past three years, as only six projects are scheduled to enter the market, adding a total supply of 878 units, just one third of the average in the past three years, according to the report.
Though the year of 2014 experienced a slowdown in the residential market, the land market remained active, it added.
Beijing increases housing credit ceiling
With a stagnant housing market, Beijing has increased the ceiling of housing public accumulation fund loans from 800,000 yuan ($130,000) to 1.2 million yuan, local authorities announced Wednesday.
The housing pubic accumulation fund consists of long-term housing savings deposited by both employers and workers every month. It can only be used for workers to purchase a house and, if unused, is returned to workers when they leave office or retire.
The current interest rate for housing pubic accumulation fund loans over five years is 4.25 percent, compared with 6.15 percent offered by commercial banks.