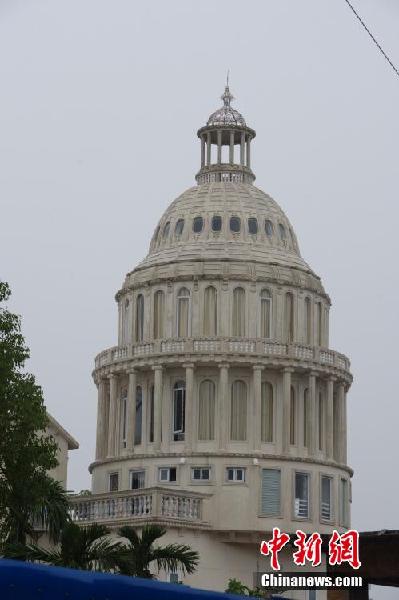 A home in Qionghai looks just like the US Capitol. [Photo/Chinanews]
A building in Qionghai, in Hainan Province which looks exactly like the US Capitol has recently gone viral online. In fact, Qionghai is the home town of many overseas Chinese in Hainan. Many such buildings, combining Chinese and Western elements, are designed and built by these oversea Chinese.
A castle-like building was built in Boao Town, Qionghai, in the early 1930s. It later won the reputation of "the first overseas Chinesebuilding in Hainan", and became a tourist attraction. In recent years, affluent people there have inherited the creative tradition and created buildings in various styles. Now these diverse forms are becoming a part of the local lifestyle and cultural background.