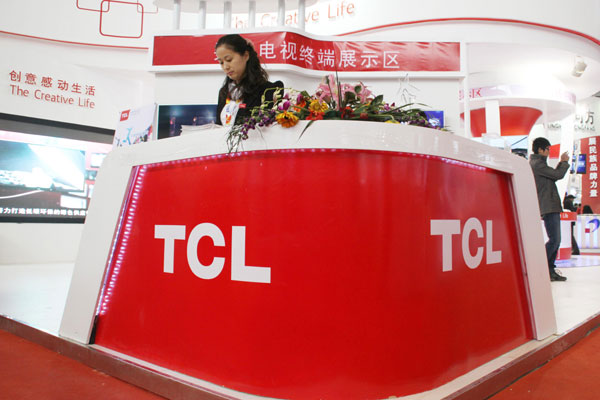 A stand markets TCL Corp at an exhibition in Beijing. [Photo Provided to China Daily]
TCL Communication Technology Holdings Ltd said on Wednesday it will purchase Palm Inc, a long-gone smartphone brand, from Hewlett-Packard Co at an undisclosed amount.
George Guo, chief executive of TCL, said the Shenzhen, Guangdong-based company will revitalize Palm by launching a new device this year.
TCL will also use Palm to open up premium handset market, a sector currently controlled by vendors such as Apple Inc and Samsung Electronics Co, according to the CEO.
"The purchase will help TCL diversify and expand its business into other areas, such as high-end smartphones," he said.
After the buyout, Palm Inc's development and manufacturing team will remain in California to "leveraging on the talents and partnerships of the area", said TCL in a statement.
TCL did not make this purchase a big public event at the International Consumer Electronics Show in Las Vegas. The company only held a small-scale private gathering on Tuesday evening local time.
Guo said TCL completed the acquisition through one of its subsidiaries, and did not want to elaborate much on the significance of this deal.
TCL said it is the world's fifth-largest handsets vendor. It is operating globally under the Alcatel Onetouch brand and TCL brand.
The company's current product lines include smartphones, tablets, wearables devices and mobile routers.