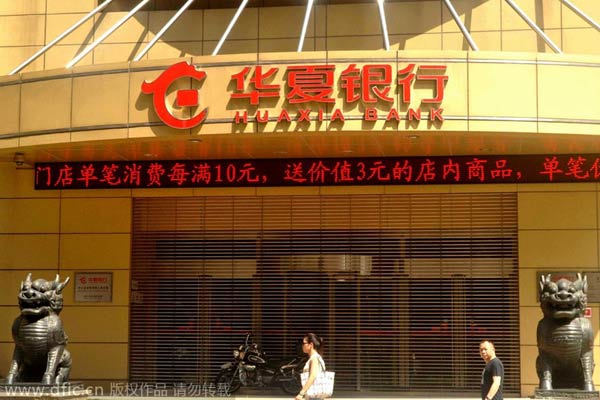 Pedestrians walk past a branch of Huaxia Bank in Shanghai, China, July 20, 2014. [Photo/IC]
BEIJING - Huaxia Bank reported net profits of 8.67 billion yuan ($1.4 billion) in the first half of 2014, up 18.8 percent year on year.
Total assets of the bank stood at 1.78 trillion yuan by the end of June, up 6.34 percent from the beginning of the year, according to the bank's semi-annual report released on Wednesday.
The bank's small firm business grew steadily, with nearly 250,000 clients by the end of June. Outstanding loans to these small companies topped 190 billion yuan.
During the period, the bank's non-performing loan ratio went up by 0.03 percentage point to 0.93 percent, according to the report.
The non-performing loans mostly came from the wholesale and retail sector, the manufacturing sector, and the research and technology sector.
The bank's core first-tier capital adequacy ratio stood at 8.2 percent by the end of June.