Most tourists coming to China want to get some traditional Chinese gifts for their families and friends. Although with time, some old brands have disappeared due to various reasons, a handful of them are still surviving and even becoming trendy.
Here are the top 10 time-honored brands in China.
1 Vive
Vive is a cosmetic brand launched in 1898 in Shanghai. As early as 1915, it had won a gold medal at the Panama Pacific International Exposition. Currently, it is a high-end brand owned by Shanghai Jahwa United Co Ltd.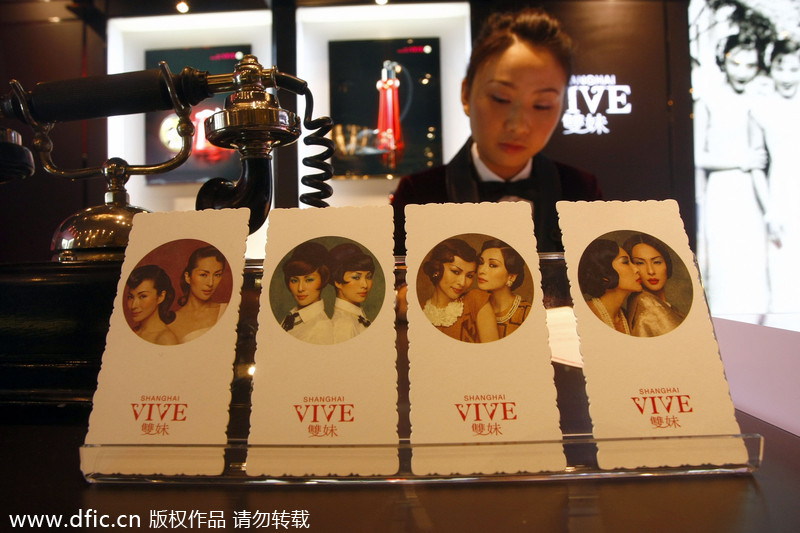 Saleswoman works in a Vive store of Shanghai Jahwa United Co, Ltd in Shanghai, August 24, 2010. [Photo/IC]