New home prices slid 0.81 percent month-on-month in July, according to a survey of 100 major cities released on Friday by the China Real Estate Index System, a property market data provider.
Among the 100 cities, 76 recorded decline in prices and 24 increase. Prices fell in all of the 10 biggest cities, including Shanghai and Beijing, where the market has been the most robust, suggesting that the chill is deepening.
The price dip came after several cities scrapped curbs on purchases to boost sales. As of Friday, 60 percent of the 46 cities that had such curbs had eased them.
Let's take a look at 10 cities that eased housing purchase restrictions in July alone. Cities included in the list are those who have made an official announcement or officially confirmed the policy adjustment. Some others cities have eased curbs quietly.
No 10 Qingdao in Shandong province
Curbs lifted: July 31
It became the latest city to announce lifting of restrictions on home purchases above or equal of 144 square meters. According to a report released by the China Index Academy on July 31, the city's average new home prices in July stood at 9,556 yuan ($1.547) per square meter, down 0.96 percent month on month.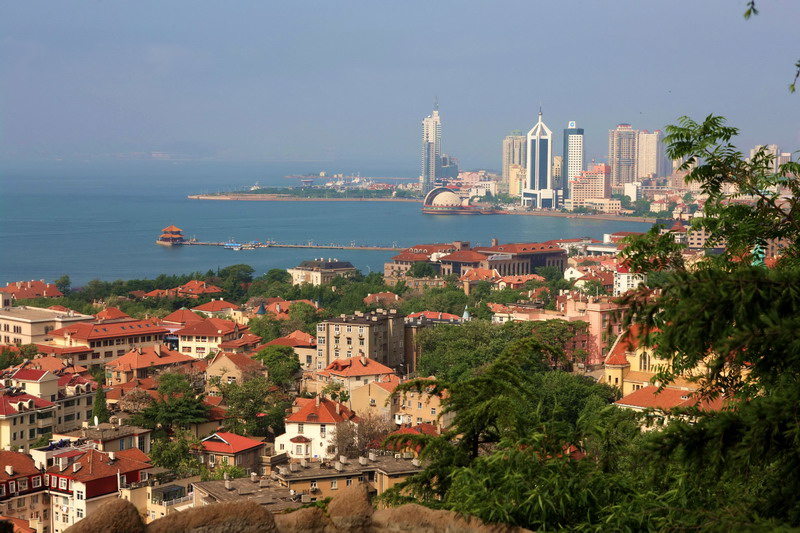 A city view of Qingdao, Shandong province. [Photo / Asianewsphoto]