LANZHOU - An oil refinery in Lanzhou, capital of Northwest China's Gansu province, caught fire Monday morning.
No information on casualties is immediately available.
The fire triggered by a leakage from the fraction device in the refinery broke out at 8:39 am, and is still raging.
The municipal fire department said it has not detected air and water contamination from the fire.
The refinery is owned by the Lanzhou petrochemical subsidiary of China National Petroleum Corporation (CNPC).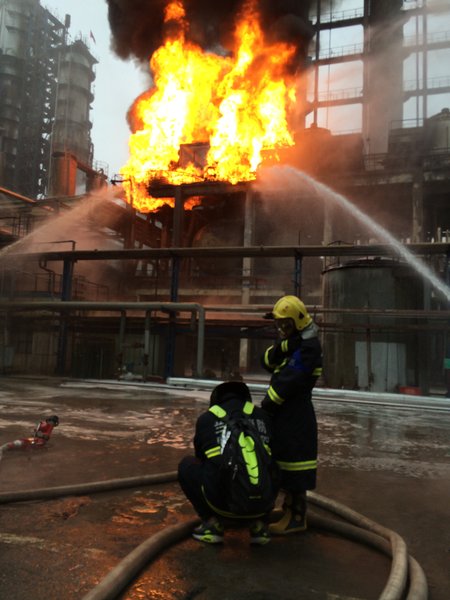 A 300,000 ton-per-year air separation unit in a PetroChina's plant in Lanzhou, Gansu province is on fire on August 4, 2014. [Photo / CFP]