Qixi Festival, also known as the Chinese Valentine's Day, falls on the seventh day of the seventh lunar month.
It is a festival that celebrates the annual meeting across the Silver River (the Milky Way) of the cowherd boy (the star of Altair) and the weaver girl (the star of Vega) in Chinese mythology.
Gradually influenced by the west's Valentine's Day, couples in China also exchange gifts with each other as a way to express romance and love on this day. And the merchants also put more effort during the festival to promote their goods in recent years.
With Qixi festival approaching this year, merchants in China are trying to grasp this annual business opportunity with various romantic goods.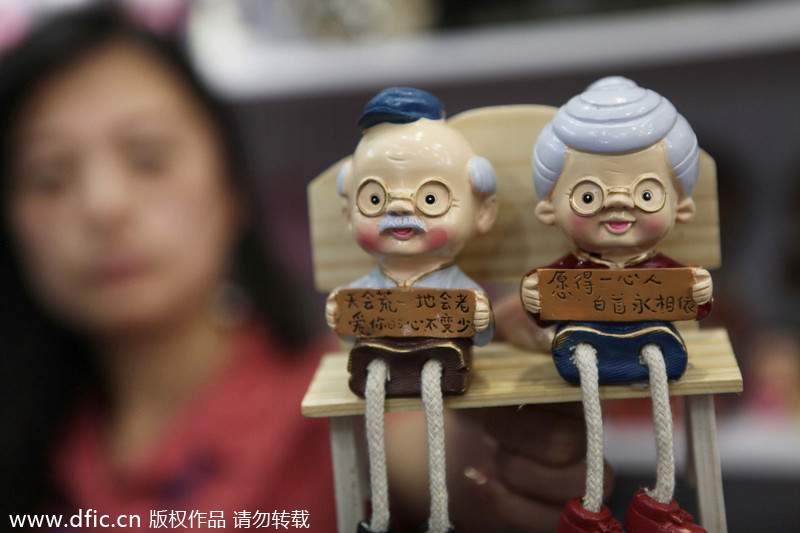 Couple doll in a store in Lianyungang city, East China's Jiangsu province, July 29, 2014. [Photo/IC]