Zhao Yiming, a sophomore student in Yantai University, East China's Shandong province, takes advantage of the summer break to sell fruits through WeChat in his hometown.
He created an account "Where does the fruit go?" on the WeChat, a popular online social platform, to expand the business. At the same time, he is also responsible for the wholesale purchase and delivery. He usually buys the fruits in bulk at 5 am and delivers them around 3 pm, based on the orders he receives on WeChat.
Due to the technology, he is able to keep the prices lower and that made his business popular in less than 10 days. Sometimes he receives dozens of orders in one day.
With the orders picking up, his fruit selling has become a promising business on WeChat.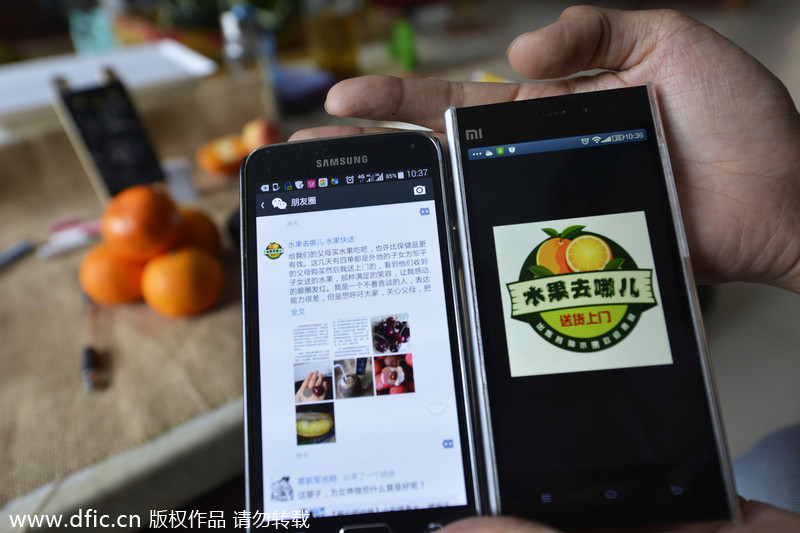 Zhao shows his WeChat account "Where does the fruit go?" on the cell phones in Zouping county, East China's Shandong province, July 29, 2014. [Photo/IC]