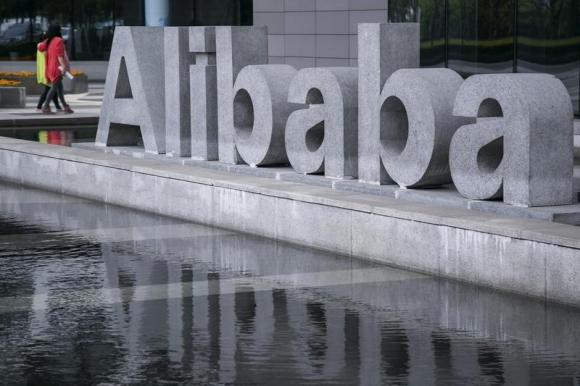 People walk at the headquarters of Alibaba in Hangzhou, Zhejiang province, April 23, 2014. [Photo/Agencies]
Alibaba Group announced on Tuesday it has teamed up with seven Chinese banks, offering credit up to 10 million yuan ($1.6 million) to the country's small and medium enterprises that engage in cross-border e-commerce.
The Hangzhou-based e-commerce conglomerate said the credit system is based on the transaction data generated by companies that are exporting on Alibaba's online platforms. No mortgage is involved for companies to apply for the loans.
The seven banks involved with Alibaba in the venture are Bank of China, China Construction Bank, Ping An Bank, China Merchants Bank, Bank of Shanghai, Postal Savings Bank of China and Industrial Bank Co Ltd.
Alibaba launched a rebate program in May, which pays Chinese manufacturers and suppliers up to 0.03 yuan for every $1 in value of export transactions handled through Alibaba's export service subsidiary - OneTouch. By offering rebates and financing services, Alibaba said its ultimate goal is to become a conduit for trade transactions in order to gather data that can serve as the foundation of an export-focused credit system providing trade financing to small businesses.