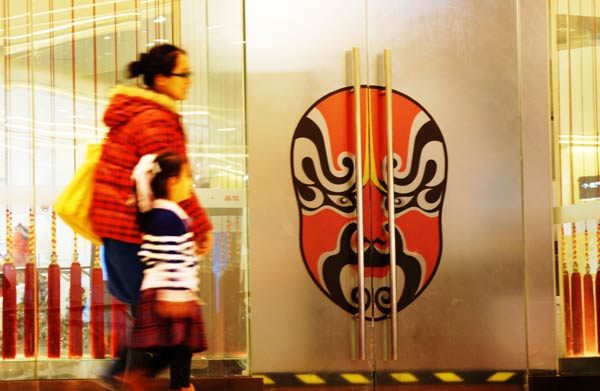 Walkers passes by a South Beauty restaurant in North China's Tianjin municipality on Dec 1, 2012. [Photo / Asianewsphoto]
GUIYANG - China's high-end catering and food industries were hit hard in 2013 amid the country's anti-corruption and austerity campaigns, statistics showed.
Revenue of dining businesses with annual sales more than 2 million yuan reached 818.1 billion yuan ($131.6 billion), down 1.8 percent year on year, marking the first negative growth since China began to collect such data in 1991.
Wang Yao, director of the All-China Commercial Information Center, said at a press conference on Wednesday that the growth rate was down 14.7 percentage points last year from 2012.
Revenue of dining businesses with annual sales less than 2 million yuan increased by 15 percent last year compared with that in 2012.
Meanwhile, sales of luxury liquor and high-end health care products, also declined sharply last year, Wang said.
Since Xi Jinping took the helm of the CPC in November 2012, the Party has announced a series of detailed regulations to uproot bureaucratic and extravagant work styles among government workers, such as requiring officials to travel with smaller entourages, simplifying receptions and practising frugality.