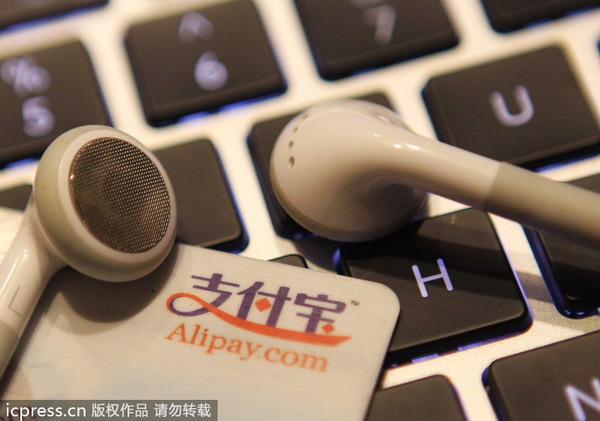 [File photo / Image China]
Alipay, China's leading online payment provider, will officially launch its first long-term wealth-management product on Feb 6, 2014 to offer investors a second option to its Yu'E Bao service.
Unlike Yu'E Bao, which allows investors to withdraw their investment whenever they wish, the new service is a fixed-term product, which requires investors to deposit their money for a full year.
The return on the new product is more tempting than for Yu'E Bao, which changes by the day. The advertised annualized interest rate of the new product is 7 percent, which is about 0.83 percentage points higher than Yu'E Bao's annualized interest rate as of today.
The new service requires a minimum investment of 1,000 yuan ($165) and is available to Yu'E Bao investors only.
The wealth-management product is seen as Alipay's second major move into Internet finance.
Yu'E Bao, offered by Alipay and Tian Hong Asset Management, has become the largest money market fund in China within four months since it was launched in June.
The tremendous popularity of Yu'E Bao, which reported more than 250 billion yuan under management and 49 million users as of mid January, has prompted many Internet companies and fund managers to follow in its path.