Experts offer views on improved Web governance
A1 It is the first time that the country has clarified a series of principles on cyberspace governance in a Cybersecurity Law, and it is the first time that clear parameters have been set out regarding the responsibilities of government, enterprises and individuals. In this way, it has a major significance. It's inevitable for China to build such a law and it will influence the country's network departments, ideas of the cyberspace governance, internet enterprise's business and netizens' online life a lot in future. In other words, governing cyberspace has a legal basis. I believe it will contribute to protecting state security and keeping cyberspace in order.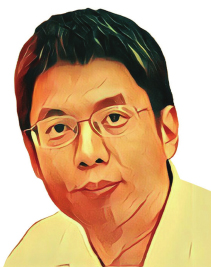 Fang Xingdong, founder of internet strategy think tank, Chinalabs
A2 Undoubtedly, people should be more careful when promoting innovative or creative products or services. Judicial transparency has a positive effect on people's interests and public supervision. Attention should be paid to how to avoid legal risks and protecting information security. Meanwhile, a quick response system to quickly handle emergencies brought by judicial openness is also urgently needed.
A3 One of the urgent issues in cyberspace governance is to build up a cyber attack prevention system with an open-minded attitude. Now, we are also short of research or studies on how to promote economic and social developments via the internet. A lack of public or thirdparty organizations in governance made our cyberspace development inadequate or even limited. So it's urgent to take on board the ideas of the internet think tanks.
A4 What I am most interested in is how China can make more contributions to cyberspace, or how the WIC in Wuzhen promotes an open and inclusive attitude. I'd like to see more Chinese ideas in the governance and hope to hear more voices from the Chinese internet industry. Of course, international cooperation is also a topic I keep an eye on.
A5 The cyberspace community, an idea put forward by President Xi Jinping, is a core concept for cyberspace development. Only when we are open and inclusive and accept each other, can we better administer cyberspace. After The internet Corporation for Assigned Names and Numbers transferred its management rights, a new structure of cyberspace will be revealed. But we should know that better governance is not an easy thing and will face many challenges. That's why we are here, in Wuzhen, to listen to different voices and call for more efforts from all participants.