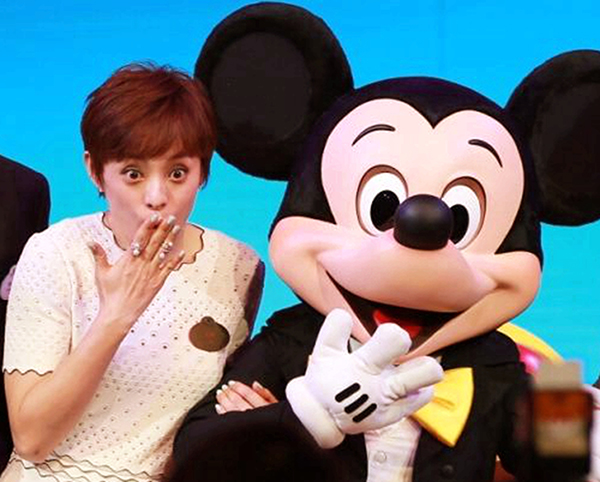 Chinese actress Sun Li poses with Mickey in Shanghai, March 28, 2016. [Photo/VCG]
"They are a good mix, from musical, cultural and sports backgrounds, and give people a clear idea of what is likely to be offered at the new site."
Wang Jing, the mother of a 5-year-old boy, from Beijing, said she felt the three ambassadors would attract parents who are hoping their children will grow up to achieve similar in the future.