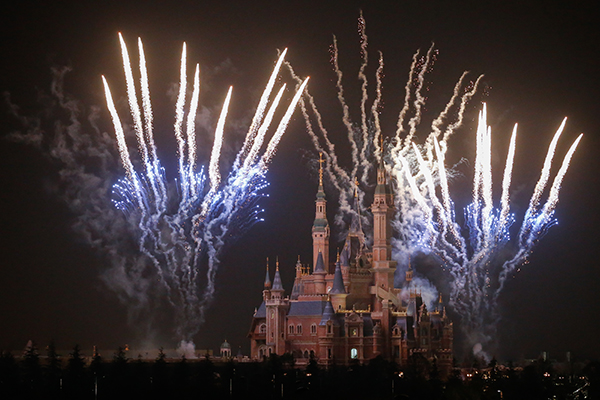 Fireworks explode over Shanghai Disney Resort in Shanghai, March 28, 2016. [Photo/VCG]
Yao, the world-famous basketball player who comes originally from Shanghai, said: "I am happy and proud to have such a resort in our city, where people can experience an unforgettable time with family and friends."
Ben Cavender, principal at China Market Research Group, said the three ambassadors offered just the right image for Disney, as the resort is trying to appeal to both kids and adults.