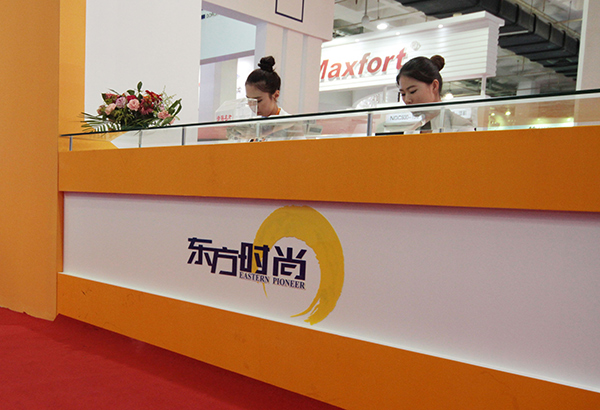 An Eastern Pioneer Driving School Co stand at a transportation safety products expo in Beijing. [Wu Changqing/China Daily]
Eastern Pioneer Driving School Co Ltd is set to become the country's first publicly traded learner center after its initial public offering on Friday.
The Beijing company, which has a leading 20 percent share of the capital's driver-training market, is listing 50 million shares on Shanghai Stock Exchange.
The school is among the first batch of companies to go public after new IPO rules were approved by the China Securities Regulatory Commission, which will see the removal of full subscription payments before share sales.
The move is being made to prevent IPOs from locking up too much capital, and hindering market liquidity.
Eastern Pioneer has built its revenue from 700 million yuan ($106 million) in 2012, to 1.28 billion yuan in 2014, with profits of 297 million yuan that year.
Its net annual profit margin in 2014 was over 23 percent, similar with the previous two years, according to its earnings report.
Driving schools are now enjoying far stronger profits than other automobile-related sectors.
Industry figures show that in 2013, China's six listed auto retailers had average gross profit rises of 4.4 percent.
Its growing revenues have allowed Eastern Pioneer to raise its training fees several times in recent years. It now costs 5,000-6,000 yuan to complete one of its driver-training courses.
The school was China's first training center for disabled drivers, and it also offers qualifications for foreign students.
Jia Xinguang, an independent auto analyst based in Beijing, said: "One of the main reasons that driving schools do so well here is that there's no other country besides China that requires everyone to take lessons at driving schools before taking the test to get the driving licenses. The driver-training market is huge."
China overtook the United States in 2009 as the world's largest car market, and last year became the biggest new-energy vehicles market, according to the China Association of Automobile Manufacturers.
About 330,000 new-energy cars were sold in 2015, a 340 percent increase over the previous year.
The association predicts that within 15 years, 1 billion Chinese will hold driving licenses.