China's medical service and health care industry will likely continue to grow explosively in 2015, with new business models emerging and taking shape, according to a latest industry research report.
The industry consultancy IDC expects information technologies such as data analysis and cloud computing to drive the upgrade of medical services.
"New medical service and health management model will leap into maturity and develop a sustainable profit pattern," said Xiao Hongliang, IDC's senior research manager.
Let's take a look at the 10 major trends compiled by the IDC that will likely determine China's health industry in 2015.
10. Importance of health management data to rise significantly
The development of mobile Internet, wearable gadget and O2O (online-to-offline) is bringing health care industry into a new phase. Due to the reforms underway, community health care system will operate in a more efficient way in 2015.
New medical centers managed under PPP (public-private partnership) and BOT (build-operate-transfer) model will emerge as additions to traditional public hospitals.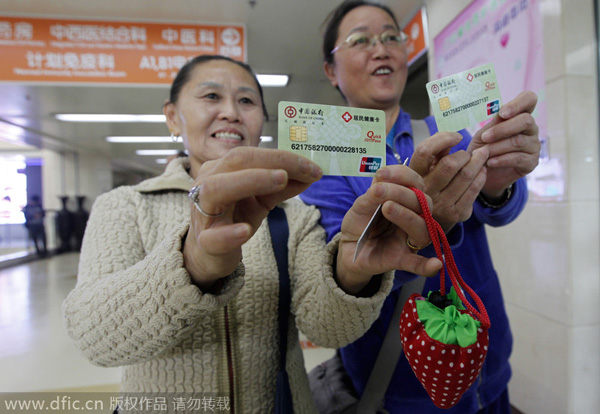 Residents of Kunming city, Yunnan province, pick up their health cards, ones with individual medical data, on May 8, 2014. [Photo/IC]